May 25, 2019
Changing schools for 2019-2020? Changing your name? If either of these pertain to you, there are a variety of computer-related implications, particularly for certified staff members with a staff laptop.
School changes
Beginning the week of June 17th, the Information Services Department will start updating the user accounts of all staff members who are changing schools for the 2019-2020 school year. After that time, staff members will begin to receive messages from their new email groups and have permissions to printers at their new schools.
Name changes
When certified staff members have a name change, the Information Services department will need to do the following work over a two-day period on the staff member's computer:
Make the appropriate changes in Active Directory and our G Suite for Education system

Create the new user account on the staff member's computer
*Please note that name changes can only be completed by the Information Services team after they have been formally completed with Human Resources.
Staff members should contact the CCSD21 Tech Center and Information Services Office by completing a Help Request at least 48 hours in advance of your requested drop off date. We will let you know if we can be in the Tech Center on that date/time. After we have scheduled a date, you can bring your laptop on the designated day and time to the Tech Center in the CCSD21 Administration Building (behind the Business Office–Please enter through Door 2A on the east side of the building). The Tech Center is open from 8 AM to 3 PM.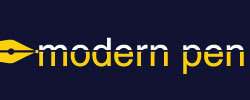 Each District 21 school is named after an American author, and learning and literacy is at the center of our Professional Learning Community. The Modern Pen provides a collaborative location in which District 21 teachers can come together to learn the skills that will enable their students to learn new skills and to understand concepts at an even different level than before.
Search