November 19, 2008
Suggested categories for each Learner Quality are listed as the bulleted items within the category/Learner Quality. These were developed based on the work of the sixth grade teams at London during Fall 2008.
Self-Directed Learner
Homework completion
Projects
Prepared for class
Responsibility for Own Learning
Collaborative Worker
Quality Producer
Depth of thought
Product Professionalism
Respectful Citizen
One:One with peers
One:One with peers
Small group
Large group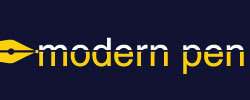 Each District 21 school is named after an American author, and learning and literacy is at the center of our Professional Learning Community. The Modern Pen provides a collaborative location in which District 21 teachers can come together to learn the skills that will enable their students to learn new skills and to understand concepts at an even different level than before.
Search