May 23, 2012
How many assessments should each student have for each Power Standard?
Statistics would suggest that it would be ideal for students to have approximately 7 assessments for each Power Standard over the course of the year, but there is no rule regarding how many assessments is the right amount for each Power Standard. The nature and breadth of each assessment and the group of assessments overall is critical in determining how many assessments should be used.
Additionally, the PowerTeacher Gradebook remains a great tool for supporting differentiation. Students can have different assessments from one another and a different number of assessments overall. The Gradebook will individually calculate an overall mark for each student (whether for a grade or a Power Standard) based on the scores that are entered for that student.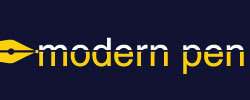 Each District 21 school is named after an American author, and learning and literacy is at the center of our Professional Learning Community. The Modern Pen provides a collaborative location in which District 21 teachers can come together to learn the skills that will enable their students to learn new skills and to understand concepts at an even different level than before.
Search