May 23, 2012
Do students have to have an odd number of Power Standards assessments?
No. The issue is that if there is an even number of assessments and the student has an even number of "Mastery" and "Progressing Toward Mastery" marks on those assessments, the student will not have a score automatically assigned because there is no mode. In those cases, the teacher will simply need to manually override the Final Grade for that Power Standard for that individual child to enter the descriptor ("Mastery" or "Progressing Toward Mastery") that best describes the student's performance at the end of the year.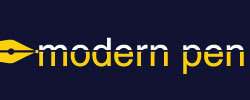 Each District 21 school is named after an American author, and learning and literacy is at the center of our Professional Learning Community. The Modern Pen provides a collaborative location in which District 21 teachers can come together to learn the skills that will enable their students to learn new skills and to understand concepts at an even different level than before.
Search