November 11, 2012
Following visits to Kindergarten classrooms and discussions with Kindergarten teachers, it has become apparent that Kindergarten Gradebooks in PowerTeacher can likely benefit from three consistent Categories across Gradebooks: Daily Work, Observations, and One-on-One Assessment.
As a reminder, across all grade levels, the Gradebook should be used as a tool that allows for the efficient collection of evidence of student performance. Over time, this data can help teachers identify student growth. Within this scenario, evidence is entered through individual "assignments" in the Gradebook. When entering an assignment, PowerTeacher requires that a Category is assigned. As a result, it is necessary for teams to create useful and relevant Categories within which assignments can be placed.
Daily Work
Teachers can use the Daily Work category to assess activities that students are doing daily. For instance, teachers can use this category when assessing beginning and ending letter sounds in writing during journal writing time. This category covers a wide range of assessments of students.
Observations
Many teachers utilize checklists as a common assessment tool. For example, a teacher might use a checklist to assess students' knowledge of number recognition. The teacher might use the checklist during Calendar time, asking different students to recognize numbers and recording whether or not students are able to show evidence of being able to complete the appropriate number recognition task.
One-on-One
When teachers meet with individual students to assess their knowledge, understanding, or skills, the assessment can be placed in the One-on-One category. An example of this category is when a teacher sits with an individual student, who reads sight words to the teacher as he or she records the correct and incorrect sight words.
Like teams in first through eighth grades, Kindergarten teams should determine the Categories for the Gradebooks as a team. Categories do need to be created within each Gradebook, and teams should eliminate the default Categories and replace them with the team-created Categories by the end of first trimester. Kindergarten teams that develop different or additional Categories for their PowerTeacher Gradebooks are encouraged to share those with District-wide instructional staff members.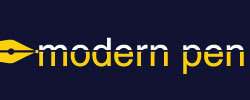 Each District 21 school is named after an American author, and learning and literacy is at the center of our Professional Learning Community. The Modern Pen provides a collaborative location in which District 21 teachers can come together to learn the skills that will enable their students to learn new skills and to understand concepts at an even different level than before.
Search