May 19, 2013
A number of years ago, Google launched its own web browser, Chrome, and since that time it has become the fastest browser in the world, the second most widely used browser in the world, and the only web browser (so far) that has also become its own computer operating system (ChromeOS–which runs on Chromebooks).

Why would I use Chrome?
1. Fast – Chrome is a fast, sleek browser making it a pleasure to use in general on the web. For schools and Google Apps organizations, like CCSD21, there are additional benefits to using Chrome listed below.
2. Chrome Sync – When you sign in to Chrome on any computer with your CCSD21 Google Apps account ([email protected]), you will get the same experience as you will on any other computer. What you do in Chrome will actually sync from computer-to-computer. This includes your bookmarks, websites that you had previously opened in various tabs, and all of your Chrome apps.
3. Chrome Apps – Like in ChromeOS on a ChromeBook, there are Chrome Apps that run inside the Chrome browser. As a school district, we can very easily push apps out to all of our users, but you will only get these when you are signed in with your CCSD21 Google Apps account ([email protected]). Additionally, when you are signed in to Chrome and you click on a Google Apps app, like Gmail or Drive, your mail or documents will simply appear in the browser with no additional sign-in.
Chrome Background Information
Chrome was installed on all staff laptops, computer lab computers, office and LMC Circulation desk computers, special education computers, and teacher workroom computers in mid-May. Chrome will be moved to the Dock on all of these computers (and Outlook removed from the Dock) in June after everyone has moved to Google Apps. (Users will not see that change to the Dock until they login to their computers within the District after the change has been made.)
To launch Chrome prior to it being on your Dock, either navigate to your "Applications" folder and click on Chrome or use the Spotlight in the upper-right corner of the screen and enter "Chrome". Then, click on that as pictured below. (You can launch any application this way on a Mac.)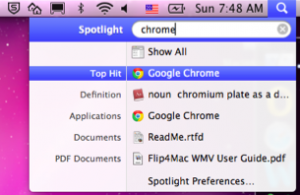 On its first launch, Chrome will ask if you want to make it the default browser. You can choose whether or not you would like to do so. (It is highly recommended to do so.) Then, click the "Start Google Chrome" button as pictured below.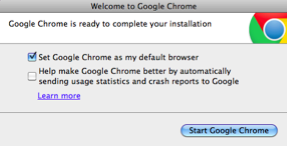 Next, Chrome will launch to a sign-in page. Enter your full CCSD21 email address, which is also your Google Apps account login username, and your Active Directory password, and you will be signed in to Chrome. Click the "Sign in" button.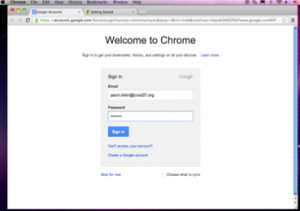 The homepage is currently set to the CCSD21 homepage for all users. If you launch a new tab, you see all of the default apps for your account pop up as pictured below. Click on these apps to launch Gmail, Calendar, Drive, and more…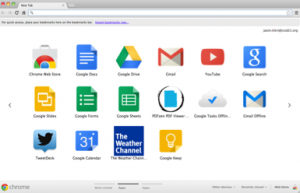 For more information about using Chrome, be sure to use the built-in Help menu in the white menu bar at the top of the screen.

For background informational from Google through its Chrome promotional videos, which give you an idea of what Chrome can do, check out the Chrome YouTube Channel.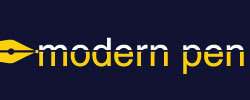 Each District 21 school is named after an American author, and learning and literacy is at the center of our Professional Learning Community. The Modern Pen provides a collaborative location in which District 21 teachers can come together to learn the skills that will enable their students to learn new skills and to understand concepts at an even different level than before.
Search