May 19, 2013

Over the past number of years, CCSD21 students and staff members have been taught to store their files in their Documents folders or on their Desktops within their home directories. This is now coming to an end with the move to Google Drive, the new location for file storage for CCSD21 students and staff members.
Total storage
As a result of recent changes by Google, each user now has 30 GB of combined Drive and Gmail storage space. Further, Google Docs, Google Slides, Google Sheets, Google Forms, and Google Drawing, and Google Keep notes do not count agains this storage total. So, other school districts have found that users do not need more than 5 GB of storage space. Even early users in District 21 have discovered this, particularly when a Microsoft Word document is converted to a Google Doc and used as a Google Doc from there moving forward.
Not just storage; Apps, too!
Google Drive is not only the location for document storage, but also includes the apps that allow you to create, edit, and share those documents. The major built-in drive apps include:
Google Docs (word processing)
Google Sheets (spreadsheets)
Google Slides (presentation slides)
Google Forms (front-facing forms with a spreadsheet back-end)
Google Drawing (drawing in your office suite–like ClarisWorks!)
Google Keep (the newest addition–a note-taking suite on the web & Android)

Two ways to access Drive
Google Drive is accessible in two ways:
an app installed on staff laptops throughout CCSD21
via the web browser at drive.google.com
The Drive app that is installed on the computer is useful for:
uploading folders and files initially to populate your drive
accessing a file that must be edited locally using local software, such as Word or Excel–i.e., a very large and complex spreadsheet
Drive in the browser is useful for:
daily use
accessing and creating files
collaborating and sharing
accessing your files from any device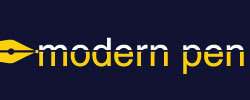 Each District 21 school is named after an American author, and learning and literacy is at the center of our Professional Learning Community. The Modern Pen provides a collaborative location in which District 21 teachers can come together to learn the skills that will enable their students to learn new skills and to understand concepts at an even different level than before.
Search