October 20, 2013
If the Chromebook is physically damaged (i.e., broken case, cracked screen, etc.) or if it is not working and students and teachers have tried the basic troubleshooting steps, then, it is time to contact the Tech Center with a Help Request. Teachers can enter a Help Request online or call 6283 within School District 21.
Help Requests to the Tech Center for Chromebooks should be completed by a teacher who is with the student rather than an LMC Team member. This is critical for helping Tech Center staff locate the student and the Chromebook to solve the problem. At this time, students will not place Tech Requests.
As a result of the deployment of the Chromebooks, School District 21 will have thousands of additional devices. The Chromebook was selected by students and staff members during the 2012-2013 school year because it required so little technical support, so it is critical that the Tech Center is contacted when necessary but also only when necessary. In many cases, students' expertise, restarting the Chromebook, and/or searching for a solution on the Internet will be able to help resolve a problem as easily and more quickly and efficiently than contacting the Tech Center.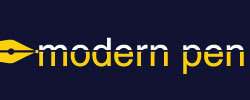 Each District 21 school is named after an American author, and learning and literacy is at the center of our Professional Learning Community. The Modern Pen provides a collaborative location in which District 21 teachers can come together to learn the skills that will enable their students to learn new skills and to understand concepts at an even different level than before.
Search