October 20, 2013
As Mr. Hopkins, the principal at Holmes Middle School, likes to recount, in 1976, calculators made their way in to the classrooms of 7th and 8th graders to change, improve, and deepen mathematics instruction. In the following years, the first computers and computer labs appeared in our schools. In 2009, as a result of the 2008-2011 Technology Plan, the District doubled the number of computer labs in our schools to two per building, and even at that time, this was intended to be a temporary solution to expand students' access to technology until more mobile devices could begin to be put in the hands of individual students.
Now, with the distribution of Chromebooks to all middle school students during the 2013-2014 school year, students have that access. Along with that access comes a high level of responsibility on the part of individual students.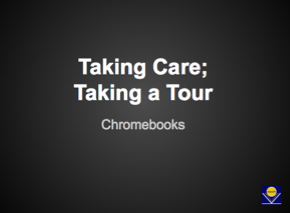 As you might expect, the first time that devices like this are deployed, there are lots of "Dos & Don'ts"–Many of these have been developed by current School District 21 Middle School students as representatives of their classmates.
Protecting your Chromebook
Do not add any stickers or change how the Chromebooks look
Do not remove any of the 3 CCSD21 asset tags or the sticker with your username
Open the Chromebook carefully, ideally with two hands
Do not hold the Chromebook by the screen
Always close the Chromebook before walking with the Chromebook
Do not run in the hallways or on the stairs–especially now that you and/or other students are walking with Chromebooks
Always pack your school bag very carefully–Be sure not to put heavy objects on your Chromebook and do not put liquids in your bag with your Chromebook
When you put your bag down at home or at school, please don't throw it down with the Chromebook in it!
Keep food and drink away from your Chromebook and do not bring your Chromebook to the Cafeteria
Protect the Chromebook's screen–It is the part of the
Chromebook that is most likely to break!
You can use a zippered sleeve to help protect your Chromebook, but remember that even this will not guarantee that your Chromebook is safe!
Do not leave your Chromebook laying around somewhere where someone can take it–As Ms. Crowley says, "If you would not leave cash sitting somewhere, do not leave your Chromebook there!"
Cleaning your Chromebook
Use the microfiber cloth you received with your Chromebook to clean your Chromebook's screen
Do not use any liquids or chemicals to clean your Chromebook
Powering your Chromebook
Bring your Chromebook fully charged to school each day
Be very careful with your power cord so as not to damage the power cord
Discuss where you will charge your Chromebook at home with your parent(s)
Avoid charging the Chromebook at home with pets or younger siblings/cousins around to ensure that no one is hurt
Protecting your Account
If you are stepping away from your Chromebook in a safe place (i.e., to go the bathroom from a classroom), be sure to close the screen — No one will be able to access your account without your password now!
Do not share your Chromebook with anyone unless your teacher asks you to do so–In that case, be sure to sign out before you hand your Chromebook to the other student!
Do not share your password with anyone!
Other important reminders
Anything you do on the Internet (on any device) is visible to someone–the Internet Service Provider, the company whose service you are using, others who can access your computer, etc.
Pictures, music, etc., on your Chromebook should be appropriate for school–just like the pictures inside your locker or on your binder or music that might be played in a classroom at school
If your Chromebook is lost or destroyed, the cost to replace it during the 2013-2014 school year is $250!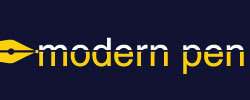 Each District 21 school is named after an American author, and learning and literacy is at the center of our Professional Learning Community. The Modern Pen provides a collaborative location in which District 21 teachers can come together to learn the skills that will enable their students to learn new skills and to understand concepts at an even different level than before.
Search