October 20, 2013
Chrome, the web browser on Windows, Mac, iOS, and Android, and Chrome OS, the operating system, are both incredible tools that allow the user to interact with the Web in a natural and fluid way. This is even more true when it comes to utilizing Google Apps within Chrome. In either of these cases, though, users are likely to end up with many different tabs open within Chrome.

For example, a typical user will have tabs open for:
Gmail
Calendar
Drive
1 or more tabs open with a Doc, Slides Presentation, or Google Sheet
1 or more tabs open with other websites that have been visited in searching for information
Very quickly, it is possible to have 7 or 8 tabs open, and this becomes a problem when too much memory is used on the computer, and everything starts to run slow.
There is no magic number of tabs that can be or should not be open. Rather, the rules of thumb are:
Only keep open tabs that need to be open (Close tabs that are not needed)
Do not open more than 8 to 10 tabs at the same time
So, to ensure that Chrome and Chrome OS successfully work for you, be certain to minimize your open tabs to just those that are needed!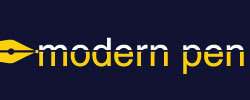 Each District 21 school is named after an American author, and learning and literacy is at the center of our Professional Learning Community. The Modern Pen provides a collaborative location in which District 21 teachers can come together to learn the skills that will enable their students to learn new skills and to understand concepts at an even different level than before.
Search