November 3, 2013
How do we assess the Learner Qualities in contrast to Academic Grades?
While student growth and performance in literacy, mathematics, science, and social science are of utmost important in School District 21, there is also an understanding that knowledge and skills in these areas alone will not allow an individual to be as likely to be successful in school or the world beyond school. In order to ensure that students can experience success independently in a wide variety of settings, students are taught and assessed on the Learner Qualities.
The four Learner Qualities are:
Self-Directed Learner
Quality Producer
Collaborative Worker
Respectful and Responsible Citizen
Within each of these Learner Qualities, students should be taught specific skills, both directly as well as through opportunities for practice and application. From there, students are necessarily assessed on their performance on an ongoing basis in order to close the feedback cycle and support continuous improvement in students' growth with each Learner Quality.
The Learner Qualities are assessed in a variety of ways, including but not limited to:
Rubrics to score student work
Checklists to measure student work
Observational checklists
Collection of time or tally data
Student self-assessment
Goal-setting and student reflection are critical components of growth with the Learner Qualities, and students performing at high levels across the Learner Qualities are most prepared to perform at a very high level in high school and beyond.
Please note that, while all teachers in School District 21 teach and assess the Learner Qualities, only middle school teachers have access to specific Gradebooks for recording progress in the Learner Qualities throughout the trimester.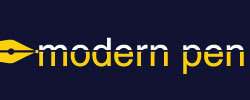 Each District 21 school is named after an American author, and learning and literacy is at the center of our Professional Learning Community. The Modern Pen provides a collaborative location in which District 21 teachers can come together to learn the skills that will enable their students to learn new skills and to understand concepts at an even different level than before.
Search