December 10, 2013
Along with Google Apps for Education and PowerSchool, Skyward, the District's Human Resources & Finance software package, is one of the three most important software systems in place in School District 21. Skyward has been used by Gill Administration Center staff members for many years, and a couple of years ago, secretaries and principals in school offices also began to use Skyward to process purchase orders and manage building budget accounts. Throughout this period, the Human Resources and Business Office teams have looked forward to providing staff members with access to their own information in Skyward via the Skyward Employee Access module. Now, beginning in December 2013, all School District 21 staff members will have access to Skyward's Employee Access module.
Within Employee Access, staff members can view their own:
Basic demographic, address, and phone information

Paycheck history

W2 forms (annual tax forms)

Sick, personal, and vacation day usage (if applicable)
Beginning with the 2014-2015 school year, direct deposit advice slips and W2 forms will no longer be printed. Staff members will be able to view this information, and if necessary, print it themselves online.
Logging in to Skyward Employee Access
Staff members can access Skyward Employee Access from the "Skyward" link on the Staff Links page of the CCSD21 website or here.
With the Skyward login website open, staff members will enter their Active Directory username (firstname.lastname) and Active Directory password to access Skyward.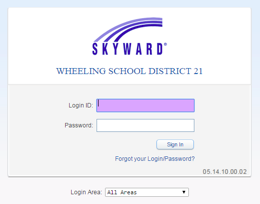 Upon logging in to Skyward, you will be on the Employee Access homepage. On this page, click either the Employee Information or the Time Off tab.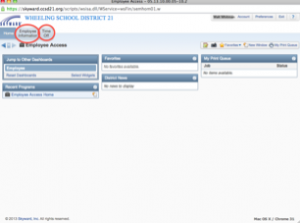 Once the Employee Information website is open, there will be lists of different options to view additional information on both the left and right side of the screen as pictured below. Clicking any of the links will bring up a new website within Skyward.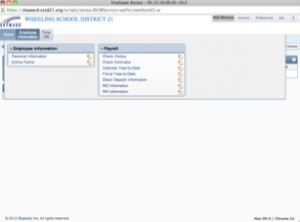 Within the Personal Information page, the staff member cannot actually make changes, but the staff member can request that changes be made by clicking on the "Request Changes" button.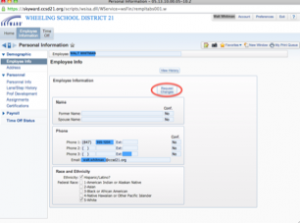 Finally, the "Time Off" tab will provide information about Sick, Personal, or Vacation Days. Used days are updated prior to the issuance of each paycheck with data from Aesop.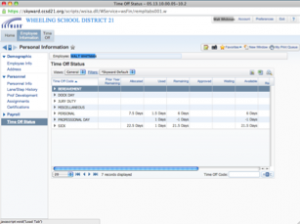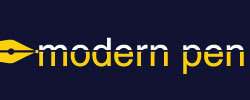 Each District 21 school is named after an American author, and learning and literacy is at the center of our Professional Learning Community. The Modern Pen provides a collaborative location in which District 21 teachers can come together to learn the skills that will enable their students to learn new skills and to understand concepts at an even different level than before.
Search