January 12, 2014
Within hours of eighth graders first receiving their Chromebooks in October 2013, students were discovering that their Chromebooks could serve as a more modern, more effective version of the traditional assignment notebook. We've identified multiple strategies for effectively using your Chromebook to keep track of your assignments and manage your time and work.
In this post, you can read about using Google Keep as your assignment notebook.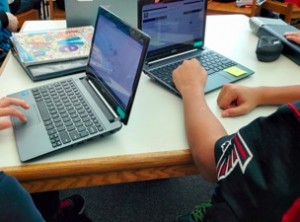 Google Keep
The day after students at Holmes had received their Chromebooks, one eighth grade teacher looked at one of her students and with great surprise, she asked the student, "Where is your assignment notebook?" as she began to explain that evening's homework.
The student responded by saying, "I recycled it! I've discovered Google Keep, and I love it!"
Google Keep is a notetaking app that students and staff can access when they are logged in to Google Apps (Gmail, Drive, etc.) by simply opening a new tab and entering the following URL:
drive.google.com/keep
Additionally, there is a ChromeOS app that has been pushed out to all students and staff. The icon is pictured below:

Google Keep allows you to take text notes, make checklists, and catalog images. Google Keep also has color-coding for individual notes that can allow you to categorize your notes.
There are lots of ways that individual students, teachers, and teams can figure out to use Google Keep to track tasks and assignments. Our best suggestion for using Google Keep as an assignment notebook in a simple way to get started is to create a single "checklist note" in Keep and call it "Assignments" by typing that in the title when it says, "Add note". Then, continue by clicking the checklist icon with the bullets and lines as pictured below.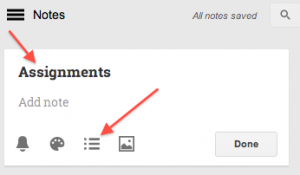 Enter each assignment as its own item with its own checkbox as pictured below.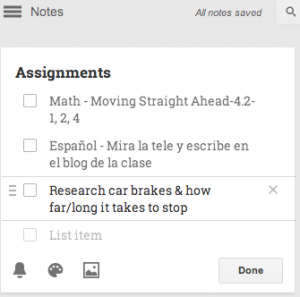 Use the color palette to select a unique color for this note. (Remember, you'll be updating this note in Keep many times each day!)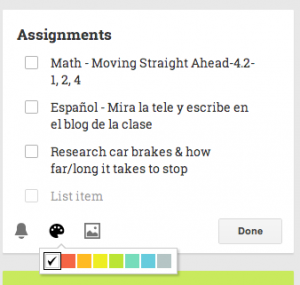 n addition to recording your homework, you can use Keep to set reminders regarding your homework by clicking on the bell in the lower left corner.
As you finish assignments and tasks, you can and should check those off as pictured below. When you have finished all of your tasks for the note, you can come back to those tasks and delete them by clicking the "x" that will appear on the right side of the task (also pictured below for the Math assignment).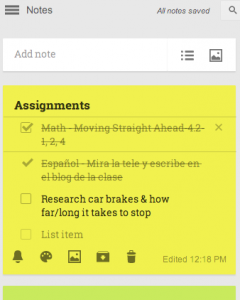 As you use Keep to collect other notes, you will need to quickly find your Google Keep Assignments note each day. To do this, simply use Google Keep Search by clicking the "magnifying glass" icon as pictured below.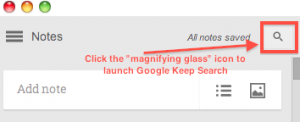 Then, in the Google Keep Search box, enter the word, "Assignments".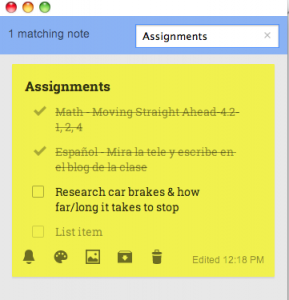 Your note will pop right up, and you can add assignments, check off completed assignments, and/or delete assignments that have been completed and turned in.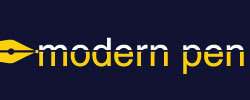 Each District 21 school is named after an American author, and learning and literacy is at the center of our Professional Learning Community. The Modern Pen provides a collaborative location in which District 21 teachers can come together to learn the skills that will enable their students to learn new skills and to understand concepts at an even different level than before.
Search