March 3, 2014
Lucidpress is a publishing application for Chrome. Using Lucidpress, pre-created templates can be used to create beautiful newsletters, signs, and other publications. Lucidpress connects to your Google Drive, and all of your Lucidpress files are saved to your Google Drive.
At this time, Lucidpress is free for use by schools. This may change at any time in the future, and if it does, there may be changes to School District 21's use of Lucidpress.
To begin using Lucidpress, first, you must launch the Chrome app by clicking on the Lucidpress icon in the App launcher as pictured below.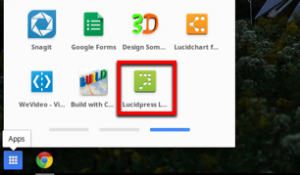 After launching Lucidpress for the first time, you will arrive at the splash screen. Simply click on the blue "Integrate with Google Drive" button to proceed and to ensure that your files are saved to your Google Drive.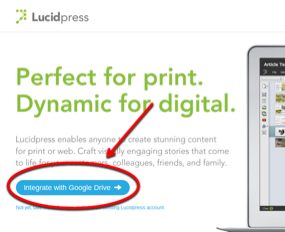 Next, you will need to accept two different sets of permissions as pictured on each of the "screens" below.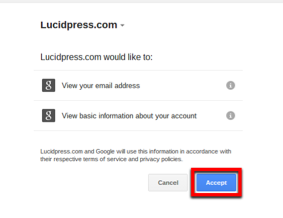 After you have accepted these Google Drive permissions, Lucidpress will open, and you can begin to create your publications.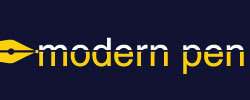 Each District 21 school is named after an American author, and learning and literacy is at the center of our Professional Learning Community. The Modern Pen provides a collaborative location in which District 21 teachers can come together to learn the skills that will enable their students to learn new skills and to understand concepts at an even different level than before.
Search