July 30, 2014
Since June 2013, School District 21 staff members have been transitioning from local file storage and Office 2010/2013 (Windows) and Office 2011 (Mac) to Google Drive. This move has gone tremendously well thanks to the efforts of students and staff members. Throughout the organization, staff members are collaborating in Google Drive, and the tools provided with Google Apps for Education, from Google+ to Google Docs to Hangouts, have supported the collaboration that is inherent in our CCSD21 Professional Learning Community.
This week, the new Google Drive arrived in ccsd21.org.
Features and changes of the new Google Drive include:
Ability to open Microsoft Word, Excel, PowerPoint files
Ability to edit Microsoft Word, Excel, PowerPoint files
Google Docs includes new collaborative editing features to go with the major changes to Google Sheets and the improvements to image editing in Google Drive that have appeared in recent months
New look-and-feel that hints at design changes to all Google products from Android to ChromeOS
"Shared with me" has been retitled as "Incoming"
Since staff moved to Google Apps for Education on June 20, 2013, staff members have been encouraged to move existing files to Google Drive. For those that have not already done so, time is running out. When you move files now, you do have the option of leaving them in Microsoft Office file formats, and they will continue to open, but staff members are encouraged to convert as many files as possible. Converting files to Google Drive formats has the following benefits:
Google Drive formatted files do not count against the user's space allocations
Google Drive formatted files are far more functional for collaboration
Google Drive formatted files will have fewer formatting issues moving forward once converted and "cleaned-up"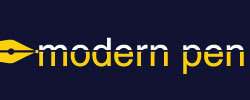 Each District 21 school is named after an American author, and learning and literacy is at the center of our Professional Learning Community. The Modern Pen provides a collaborative location in which District 21 teachers can come together to learn the skills that will enable their students to learn new skills and to understand concepts at an even different level than before.
Search