November 2, 2014
Like our students with their Chromebooks, staff members are responsible for completing updates on their staff laptops when those updates are available.
Updates on Windows staff laptops will prepare themselves in the background and will finish processing on either a shut down or a restart as pictured below.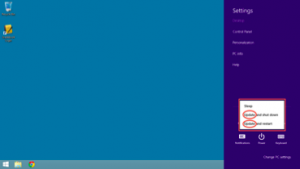 Typically, this is also how a staff member will know that such updates are ready.
Unfortunately, unlike Chrome OS–which normally updates in about 10-20 seconds, Windows updates can range from 2 minutes to 20 minutes depending on the scale and size of such updates. During this time, the computer should be plugged in and must stay in. Updates should never be interrupted.
As a result, it is recommended that staff members update their computers at a time when they are not going to need to rush off to somewhere new with their laptop. (For example, if you need to leave school at a specific time for another commitment at the end of the day, that is not a good time to select the "Update and shut down" option as those updates may last for 10 or 20 minutes.)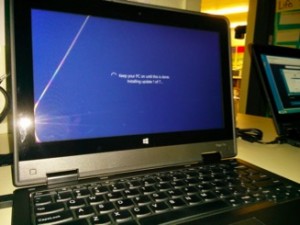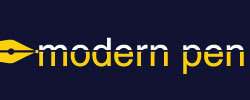 Each District 21 school is named after an American author, and learning and literacy is at the center of our Professional Learning Community. The Modern Pen provides a collaborative location in which District 21 teachers can come together to learn the skills that will enable their students to learn new skills and to understand concepts at an even different level than before.
Search