November 19, 2014
Both student Chromebooks and staff members' Lenovo ThinkPad Yoga 11e laptops are equipped with full-size HDMI ports for displaying video on other displays.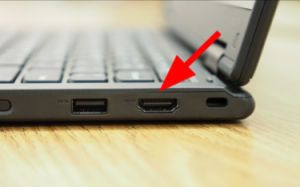 While HDMI has become a standard for high definition video, classroom projectors in School District 21 are set-up for more traditional VGA connections. As a result, students and staff members do need to continue to utilize adapters to connect their computers to the VGA cables. Below are the steps for connecting to the projector using a new HDMI-VGA adapter.
Step 1-Do not connect through the document camera
If you are utilizing a document camera, do not connect to the projector through the document camera. Rather, connect the VGA cable directly from the wall to the adapter and computer.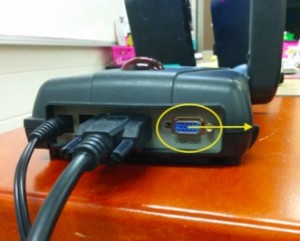 Step 2: Turn on the projector
Everything seems to work better if you turn the projector on next.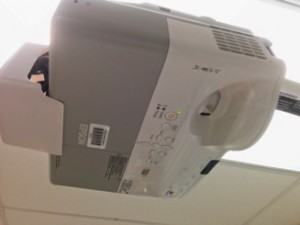 Step 3: Connect the VGA cable & the adapter and plug in
Connect the HDMI-VGA adapter to the VGA cable. Try to tighten the locking screws about equally if possible. Then, plug the HDMI plug into the HDMI port on the right side of the computer.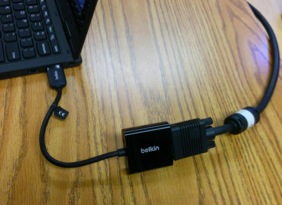 Step 4: Plug audio cable in, if necessary
If you are using speakers, plug the audio cable in directly to the 3.5mm audio port on the left side of the computer.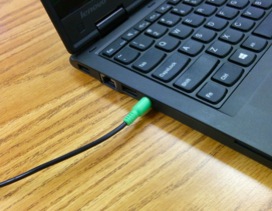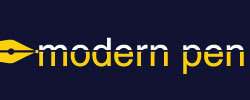 Each District 21 school is named after an American author, and learning and literacy is at the center of our Professional Learning Community. The Modern Pen provides a collaborative location in which District 21 teachers can come together to learn the skills that will enable their students to learn new skills and to understand concepts at an even different level than before.
Search