November 1, 2015
Over the past eight years, School District 21, like many companies and institutions around the world, has relied on its own media streaming server to share video and audio files with others via the Internet. Information Literacy Coaches and principals in each school have access to upload video and audio files then to link to those files on the school website. Such links can also be added to teacher or student blogs and included in tweets from team Twitter accounts.
Posting staff videos to YouTube
With the start of the 2014-2015 school year, School District 21 began to allow and encourage staff members to post such videos on YouTube, using their CCSD21 Google Apps for Education account.
Videos that include students or student work should still be placed on the CCSD21 media server rather than on YouTube. Confidential information should never be included in any online information, regardless of where it is hosted.
Types of videos that might be posted to YouTube include instructional videos that staff members make to share with their students, other educators, and/or parents.
This screencast of the new Google Drive is one example of a video that might be hosted on YouTube as it does not include student work, student images, or any confidential information. (This video was made and uploaded in just a few minutes using the Chrome app and extension, SnagIt, that all students and staff members in School District 21 currently have within Chrome!)
Posting student videos to YouTube
During the 2015-2016 school year, School District 21 began to roll-out school-wide social media accounts, including YouTube channels as schools demonstrated an interest and readiness. Student videos and videos with student work can be posted on these school YouTube channels by the Principal or Information Literacy Coach. To post a video on these channels, all students must have the appropriate permissions marked by their parents and recorded in PowerSchool for their work and image/likeness to appear on websites outside the District.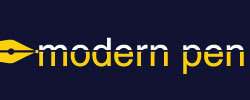 Each District 21 school is named after an American author, and learning and literacy is at the center of our Professional Learning Community. The Modern Pen provides a collaborative location in which District 21 teachers can come together to learn the skills that will enable their students to learn new skills and to understand concepts at an even different level than before.
Search