April 22, 2016
As typically takes place each year, the Board of Education approved the official last day of school at the April Board Meeting. The last day of classes will be on June 1, 2016. As a result, we can now communicate the end of trimester timeframe for academic grades, Learner Qualities, Power Standards, and comments.
For 2015-2016, we will continue using the same process that we have been using for a number of years to close out the trimester for grades K-8, verifying grades, and publishing report cards.
There is no paper-based formal verification process. This allows teachers an extra day to complete their grades, and it provides an extra day for school secretaries to complete report card printing. It is critical that teachers and teams take the time to self-verify their own final grades and comments in order for the report card printing process to run smoothly.
All students in first through eighth grade will be receiving Report Cards (each trimester) and Power Standards Summary Reports (End-of-year). Kindergarten students will receive their report card, which is essentially a Power Standards Summary Report with Learner Quality marks and comments.
The volume of students and reports will make the printing of report cards a more involved process for our school secretaries than it has ever been. Everyone can help support our secretaries by ensuring that their work is complete and accurate in the PowerTeacher Gradebook on-time as well as by supporting them during the printing process over the final days of the school year.
Teachers that are responsible for the ESL grades for Tier A, B, and C students do need to enter marks in the Power Standards section of the ESL Gradebook for the Domains of Language each trimester.
Trimester 3 (Grades K-8)
May 25-9 AM – Grades Due–Academic Grades, Learner Quality Grades/Marks, Comments Due & Self-Verified in PowerTeacher Gradebook
May 25 – May 31 – Report Card Printing–School offices will print & distribute trimester report cards.
June 1 – End of 2015-2016; End of Trimester III – Report Cards & Power Standards Summary Reports go home with students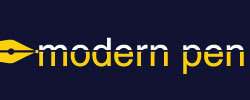 Each District 21 school is named after an American author, and learning and literacy is at the center of our Professional Learning Community. The Modern Pen provides a collaborative location in which District 21 teachers can come together to learn the skills that will enable their students to learn new skills and to understand concepts at an even different level than before.
Search