May 20, 2016
At the end of each school year, students and teachers ask questions about taking their School District 21 materials with them. Due to issues of ownership, there are actually different rules about how students and teachers can take their documents with them.
What happens to the account when I leave?
School District 21 has consistent practices in place for the retention and deletion of student and staff accounts when they have left the District. Staff computers are re-imaged to remove data that is stored locally on those devices prior to them being returned to service for other staff members. Accounts are disabled when the staff member is done working in the District. These disabled accounts are maintained until the July that is at least one year beyond the last day the staff member worked in School District 21. At that point, the account is deleted. If the staff member returns to work in School District 21 prior to that time, her or his account will be re-activated, and she or he will have access to all of the contents of the account as it stood when the account was disabled. Student accounts follow a similar process as to that of staff accounts.
Students
Students own their documents. To protect our students' privacy, Google's Terms of Service require that parents of students under the age of 18 consent before students are able to use Google Takeout. As a result, requests for eighth grade students to "take their work with them" will be addressed through school principals and with the Information Services Team on a case-by-case basis.
Teachers and staff
In the case of teachers and staff, their materials are owned by the school district. Due to student privacy concerns and laws about student data privacy, teachers cannot use Google Takeout to simply export all of their School District 21 materials. Rather, teachers can remove individual items by exporting them as a .docx, .xlsx, or .pptx files or by sharing those files with another Google Apps account and then making a copy of that file within that account. Teachers are only allowed to share or export documents that do not include any identifiable student information. Additionally, all were created by the school district remains the intellectual property of the school district.
Calendars and Contacts can also be exported from CCSD21 Google Calendars, but all events identifying students must be removed prior to exporting the Calendar. Likewise, student and family information should be removed from Contacts prior to exporting the Contacts. Once exported, calendars and contacts can be imported into a different Google account's Calendar or Contacts as well as Calendars and Contacts from other services.
For more information on how to share or export documents, please visit Google's help pages. Unfortunately, for a variety of reasons, the CCSD21 Information Services team is unable to provide additional technical support with these personal tasks.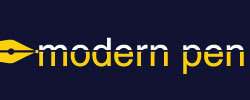 Each District 21 school is named after an American author, and learning and literacy is at the center of our Professional Learning Community. The Modern Pen provides a collaborative location in which District 21 teachers can come together to learn the skills that will enable their students to learn new skills and to understand concepts at an even different level than before.
Search