November 3, 2013
First, it is important for teachers to remember the following points:
Not all assignments in the Gradebook will have Power Standards
Some assignments will have multiple Power Standards assessed for that particular assignment
Entering Power Standards with a particular assignment simply requires an additional couple of steps beyond the regular entry of an assignment in PowerTeacher Gradebook.
You begin the process of entering one or more Power Standards with an assignment by clicking on the "Standards" tab within the assignment creation dialog as pictured below. (Before clicking this tab, first complete all of the other basic information in the assignment creation dialog. Then, click the "Save" button prior to moving on to the "Standards" tab.)

In the Standards tab, as pictured below, you will see the current Power Standards for that area of assessment listed. Simply check each of the Power Standards that is/are being assessed on that particular assignment and then, click the "Save" button in the lower-right corner of the screen.

After you have added the Power Standard to the assignment, navigate back to the main Gradebook window. Now, in each assignment that has a Power Standard associated with it, there is an "S" in the assignment header. When you click on the "S" in the column header, a new column will pop out for each Power Standard to be assessed. In this column, enter either a "+" to represent Mastery on that Power Standard on that assessment or ">" to represent Progressing toward Mastery on that Power Standard on that assessment.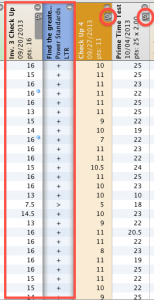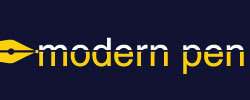 Each District 21 school is named after an American author, and learning and literacy is at the center of our Professional Learning Community. The Modern Pen provides a collaborative location in which District 21 teachers can come together to learn the skills that will enable their students to learn new skills and to understand concepts at an even different level than before.
Search